Welcome To Computer Science Department
---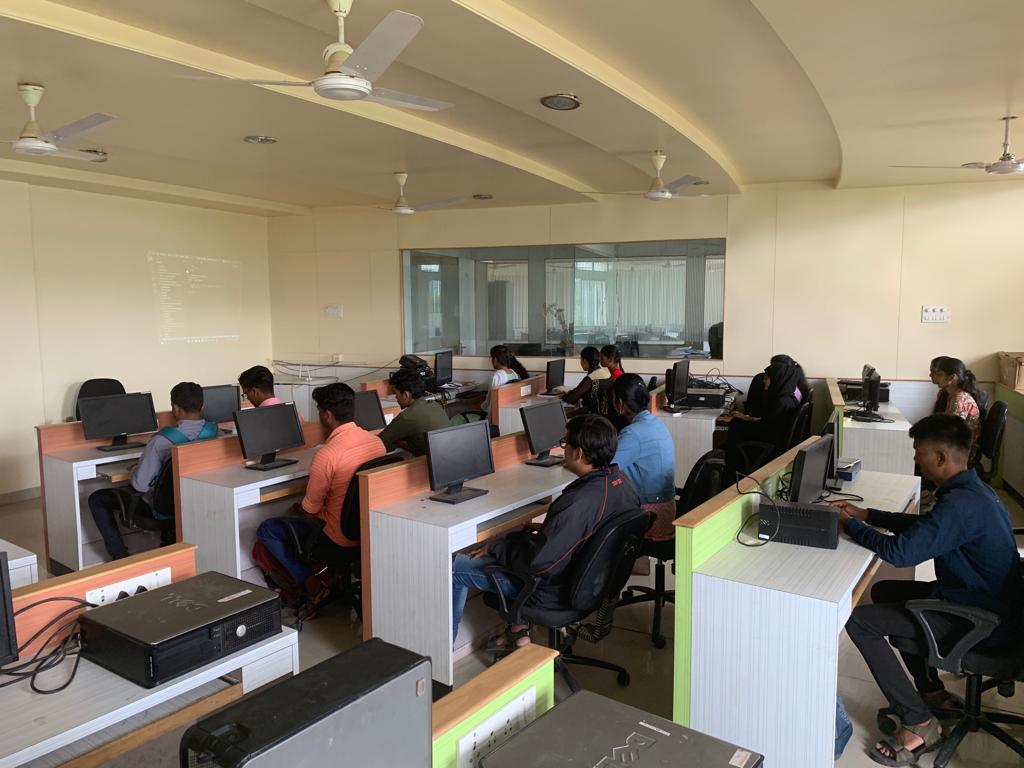 'Lab Work'
Computer Science
?Scientists discover the world that exists; Computer Engineers simulate the world that never was?
The Computer Science Department of Anantrao Pawar College was established in 2009
With an intake of 80 students for under graduate course and is affiliated to Savitribai Phule Pune University.
The Computer Science Department is well-known for rewarding the changes and challenges in the technological development for industrial arena. As the Industries today demands versatile Engineers with the knowledge of Java, C++, Python, Open Source, AI and Data Science technologies, so the objective of our Department is to prepare with expertise in these technologies with consistent efforts and practice within three years of under graduate course.
There is Nlist login provided to the students which comprises more than 10 lakhs of e-books.
The Department has well equipped laboratories. The class rooms are furnished with modern equipment?s. Almost all the eligible students of the Department are placed in well-known software companies like Infosys, Wipro, TCS, Capgemini, Cognizant, etc. The students have participated and won number of prizes in to collegiate sports and extra- curricular activities. Also, many of our students have been recommended for Higher education overseas after their graduation.
Vision
To be one of the best in the country by developing globally competent engineers, motivated entrepreneurs, prospective researchers, and aspiring academicians.
Mission
To create globally competent students having ability to design, develop and test world class software, keeping pace with the latest technological developments.
To promote continuous learning, all-inclusive research in core and emerging areas.
Goals
Enable all students to pursue their chosen career paths such as higher education, entrepreneurship and placement in reputed organizations.
Best Practices
            ?Eat?Sleep?Code?Repeat?
Coding is the most salient skill an individual needs to learn as it has become the foundation of the modern world. But learning it seems quite hazy. It is an ever-expanding industry. Every day a new technology is evolving. Something which was trendy a few years back, might not be of any importance now. Hence, for a coder what remains constant is the task of learning new skills and staying up-to-date with every technology. Therefore, at times it gets a bit confusing. Hence, jotting down the following points will ease the process of learning.
Learning to Learn
Brainstorm before Googling
Build Projects
Work In Group
Practice Competitive Coding
Explore Industry
Stay Motivated
Department Staff Details
| | | | | | |
| --- | --- | --- | --- | --- | --- |
| Sr. No. | Name | Designation | Email Address | Contact No | Area Of Specialization |
| 1 | Prof. Ubale H. B. | Assistant Professor | | 9699408699 | TCS and Compiler Construction |
| 2 | Prof. Mazire M. S. | Assistant Professor | | 7756889264 | Mathematics |
| 3 | Prof. Tapkir S. P. | Assistant Professor | | 9373323901 | RDBMS , PHP |
| 4 | Prof. Marne V. N. | Assistant Professor | | 8600767811 | System Programming, Data Structure |